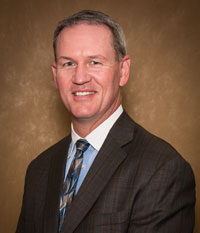 Principal and Wealth Management AdvisorWealth Preservation Solutions, LLC
(201) 632-2040
rwdavis@wpsllc.net

Robert Davis is a Certified Financial Planner™ Practitioner with Wealth Preservation Solutions. With more than 23 years of investment advisory experience, Bob delivers premier, private wealth management services to individuals, families, business owners and executives. This includes estate planning and estate tax reduction strategies, business succession and continuity planning, group and individual business fringe benefits, retirement planning and income strategies, and investment planning. An accomplished advisor, Bob has received many accolades, including being named a 2013 Five Star Wealth Manager. The 2013 Five Star Wealth Managers are a select group representing less than two percent of wealth managers in the New Jersey area.1 He is an Investment Advisory Representative and Registered with NFP Securities, Inc.
Bob and his wife, Jacci, are dedicated parents to their two children and are active in many youth sports organizations and numerous community and charitable endeavors. Bob is also an avid tennis player and passionate fisherman.
1 To receive the 2013 Five Star Wealth Manager award, researched and managed by Five Star Professional, a wealth manager must meet 10 objective eligibility and evaluation criteria associated with wealth managers who provide quality services to their clients. 4,049 wealth managers in the New Jersey area were considered for the award. 733 (approximately 19 percent of the award candidates) were named 2013 Five Star Wealth Managers. Wealth managers do not pay a fee to be considered or placed on the final list of 2013 Five Star Wealth Managers. The Five Star award is not indicative of the wealth manager's future performance.