COVID-19 Update
Dear Clients:
We are fully operational working from home, even though our physical office is temporarily closed. Rest assured that all of our trading, reporting, and technological systems are working 100%. Our Disaster Recovery System, installed after Hurricane Sandy, is in place and thoroughly tested.
If you have any questions, concerns, or requirements, just call me or any of our staff at their usual numbers, and we will handle whatever you need.
Stay safe!
Kevin Ellman
CEO, CFP® Wealth Preservation Solutions
Personal Family Office / 360 Wealth Management
Tuesday Update by Kevin Ellman

I grew up in the restaurant business with my father. In the 60's he owned The Cattleman restaurant in midtown Manhattan. At the time, it was the most successful restaurant in the city. From about age ten on, I used to hang out in the restaurant after school and on weekends. You might wonder how did ten-year-old travel from the upper west side to midtown Manhattan. Believe it or not, I was allowed to take the subway by myself. Occasionally I would hitch a ride on our stagecoach. What??!!

Monday Update by Kevin Ellman

Before the lockdown, I was taking our new dog Tuck for long walks in the morning. After mid-March, we decided it wasn't safe to walk along the street. So we would chase the dog around the backyard and I would work out at home on the treadmill and use my weight set. That was okay while it was still wintery, but when the weather got nicer I wanted to be outside.

Monday Update by Kevin Ellman

Whenever I take one of those online optimist/pessimist tests I always score high on optimism. The other day one of my friends accused me of being a glass half full kind of guy and I guess that's true.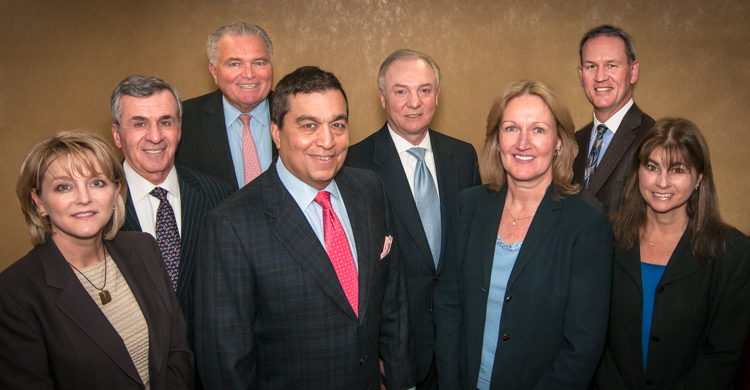 The professionals of Wealth Preservation Solutions, LLC specialize in providing Wealth Transfer Planning, Investment Planning, Exit Planning, Business Succession Planning, Insurance Planning, and 401(k) Planning to business owners and families, professionals and wealthy individuals.
We have a well developed and highly evolved process to help our clients: 1) Clarify their long and short term objectives and 2) Understand the pros and cons of the various potential strategies they might want to employ in order to implement a solid financial plan. We then guide them, step by step, through the planning process to make their plan a reality.
We have no preconceived notion of what our clients should or should not be doing. We invest significant time fact finding and analyzing data so that we thoroughly understand a client's objectives, risk tolerance, time horizon and unique circumstances.
Once we gain a comprehensive understanding of our client's goals, we apply our education, skills and expertise to put a plan together that accurately meets their needs. One of the things we are most proud of is working closely with our clients throughout the years to help make sure their plans stay on track so that they achieve their ultimate objectives.