Our Exit Planning process is a step-by-step plan designed to help our clients meet their specific goals. We'll create the optimal strategy based on your profile.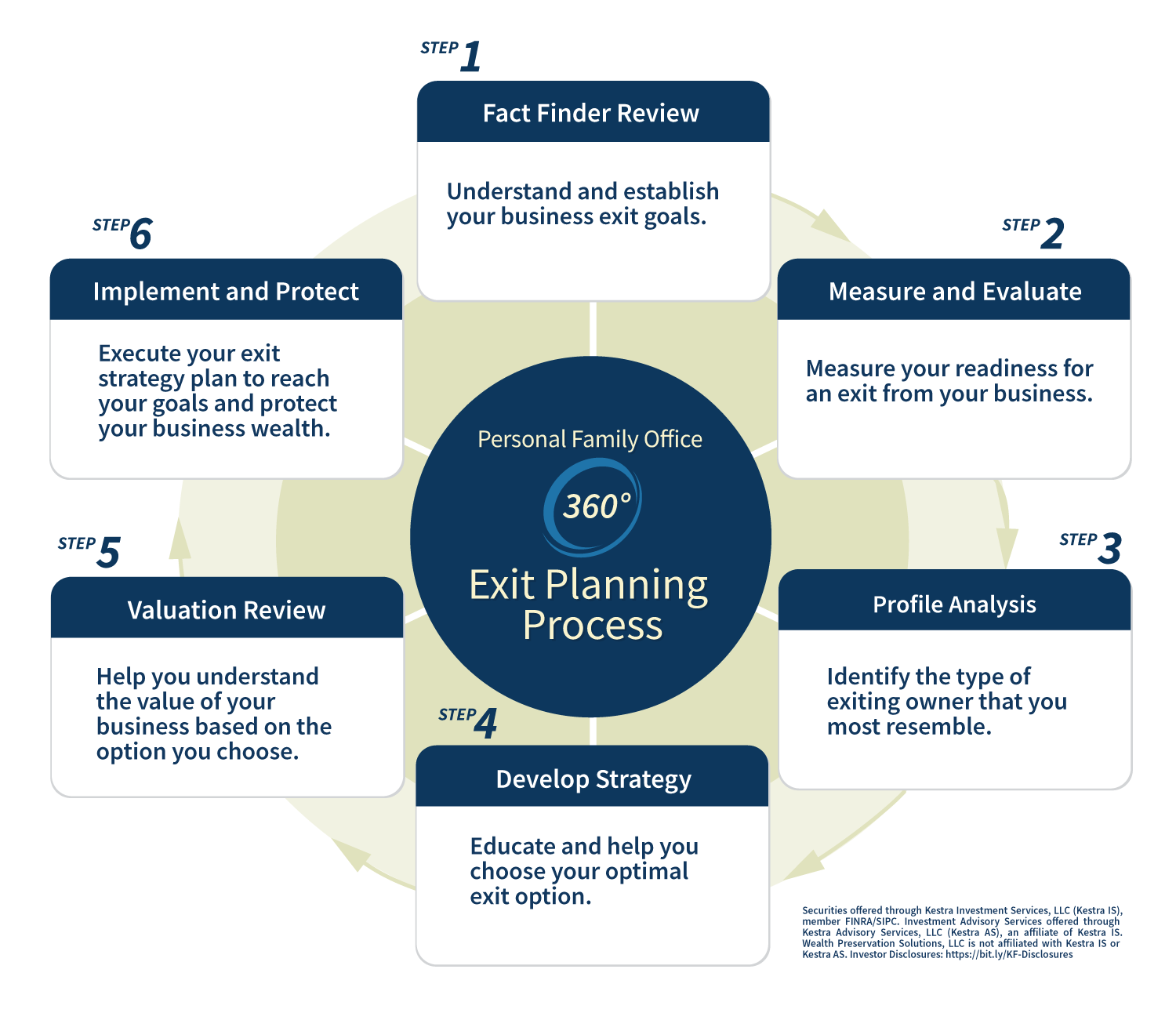 Contact us for your complimentary Exit Planning analysis today.
We'll sit down with you to measure your specific mental and financial readiness to exit your business as well as determine your business personal dependency profile. During the process, we'll reveal any potential areas to address and help you develop the right strategy and timeline.
We will take you step by step through the key financial and emotional issues of your exit plan. As a result, you will confidently have answers to these important questions: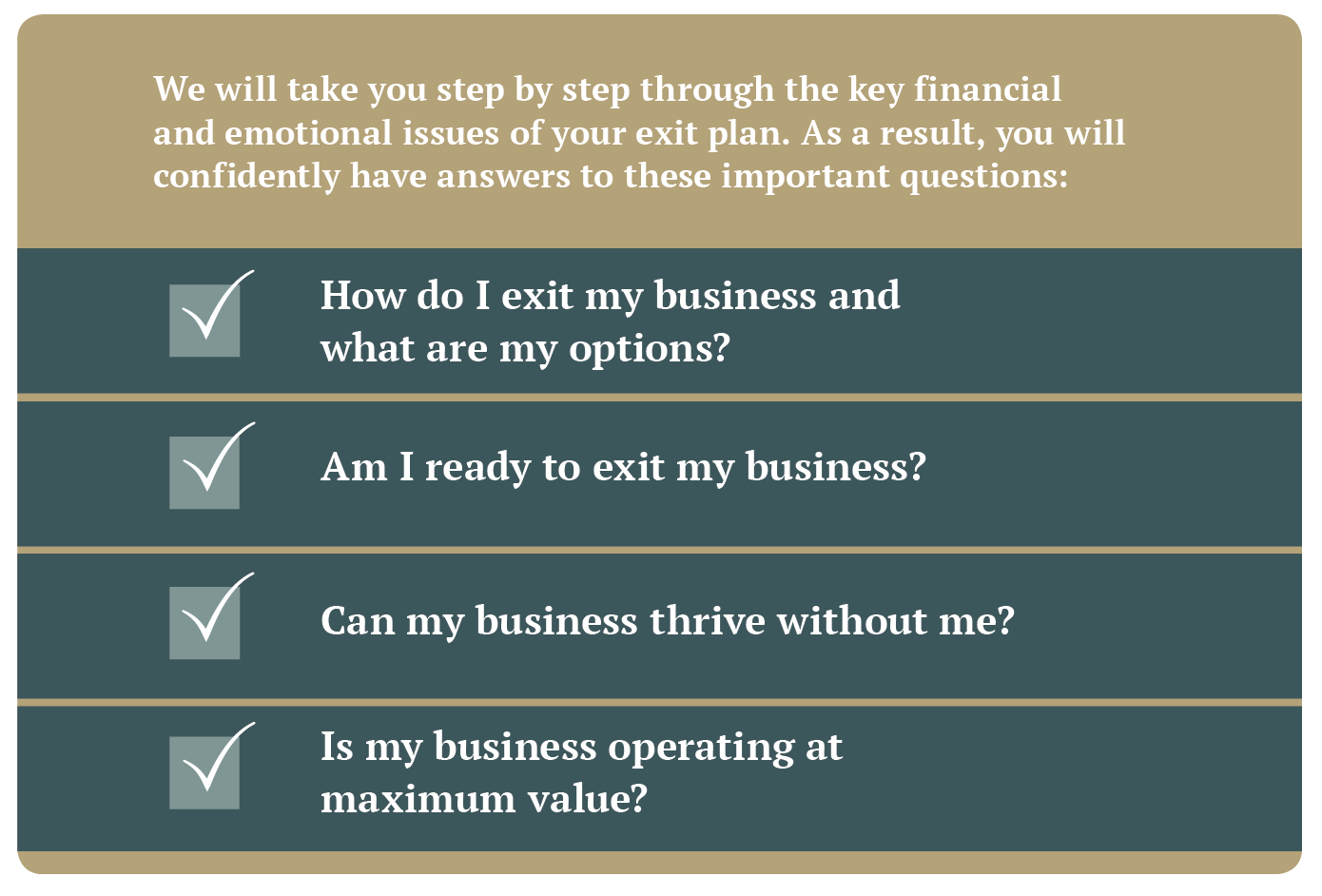 Our Team Approach
Coordination and teamwork is key to a successful Exit Plan
We're your Exit Strategy 'Quarterback
We work closely with your existing, trusted advisors to create a smart, coordinated, well-executed Exit strategy. We do this by keeping them informed and seeking their input so that all the elements of your plan are properly coordinated. This collaborative approach helps ensure that all the elements of your Exit plan work together.