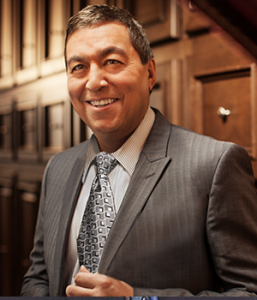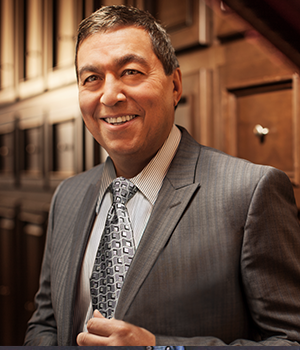 CFP® and CEO, Wealth Preservation Solutions, LLC
(201) 632-2022
kellman@wpsllc.net
As CEO of Wealth Preservation Solutions, LLC, Kevin oversees investment portfolio design and management for the firm's private wealth clients. As a financial advisor, he has provided the full array of financial, estate and retirement planning services to business owners, families, executives and individuals for over 25 years.
Kevin is a frequent guest speaker at both corporate, public and private group events. He regularly conducts workshops and seminars on the subjects of investment portfolio planning, retirement planning, estate planning and business succession planning. He has appeared as a financial commentator on CNBC (Morning Call, Portfolio Make-Over, Make Your Money Work, Power Lunch), and on ABC, and has been quoted in Businessweek, CBS Market Watch, Fortune Magazine and The Wall Street Journal.
Prior to entering the business of financial planning, Kevin was the Executive Vice President of Beefsteak Charlies, a 70-unit restaurant chain. Early in his career, Kevin was a professional drummer, who toured and recorded with major stars such as: Bette Midler, Barry Manilow, Richie Havens, Todd Rundgren & Utopia, Chuck Berry, Laura Branigan, Felix Cavaliere and Gene Cornish of The Young Rascals, Mary Travers, and Manhattan Transfer.
Outside the office, Kevin is an avid reader, a fitness buff and a devoted family man. He enjoys spending his spare time playing golf, scuba diving, and playing music.
Kevin is a board member of the Spirit of Harmony Foundation – Supporting & Funding Music Education.
Listen to Kevin's podcast Work. Life. Money. Insights by Kevin Ellman
Read Kevin's article, "How Being a Rock and Roll Drummer Prepared Me to be a Financial Planner."
Kevin Ellman on CNBC Morning Call – Portfolio Makeover
The opinions expressed in this commentary are those of the author and may not necessarily reflect those held by Kestra Investment Services, LLC or Kestra Advisory Services, LLC. This is for general information only and is not intended to provide specific investment advice or recommendations for any individual. It is suggested that you consult your financial professional, attorney, or tax advisor with regard to your individual situation. Comments concerning the past performance are not intended to be forward looking and should not be viewed as an indication of future results.
Securities offered through Kestra Investment Services, LLC (Kestra IS), member FINRA/SIPC. Investment advisory services offered through Kestra Advisory Services, LLC (Kestra AS), an affiliate of Kestra IS. Wealth Preservation Solutions is not affiliated with Kestra IS or Kestra AS. Please access the following site to review form CRS, Reg BI and relevant disclosures. https://bit.ly/KF-Disclosures
In The Press
Kevin Ellman: From Drummer to Financial Guru
Kevin Ellman was recently profiled in the Winter 2014 Issue of Healthy Aging Magazine.