What is a 360° Stress Test?
Most families develop their Wealth Plan over a period of years working with a variety of professional advisors. Often there are many changes that take place as the planning process unfolds. Families grow, businesses evolve, advisors change, and laws change. Sometimes these changes are incorporated into the plan and sometimes they are not. In some cases, the advisors work as a well-coordinated team and in others, they work more independently.
This raises the question.
How will your plan actually work if and when it is triggered?
The only way to know is to perform a 360° Stress Test.
A 360° Stress Test will review your:
Wills
Trusts
Insurance
Asset titling
Business agreements
Investments
The Stress Test report will show exactly how your current plan works and what will happen and to whom.
Our 360° Stress Test report will highlight the:
Strengths
Weaknesses
Areas for improvement
Critical issues that must be addressed immediately
At that point, you will have three choices
Do nothing, your plan may be in good shape.
Address the issues with your current team.
Consider using our firm to optimize your plan.
Take our questionnaire to help you evaluate whether you need to have a 360° stress test performed and receive a free copy of our latest book!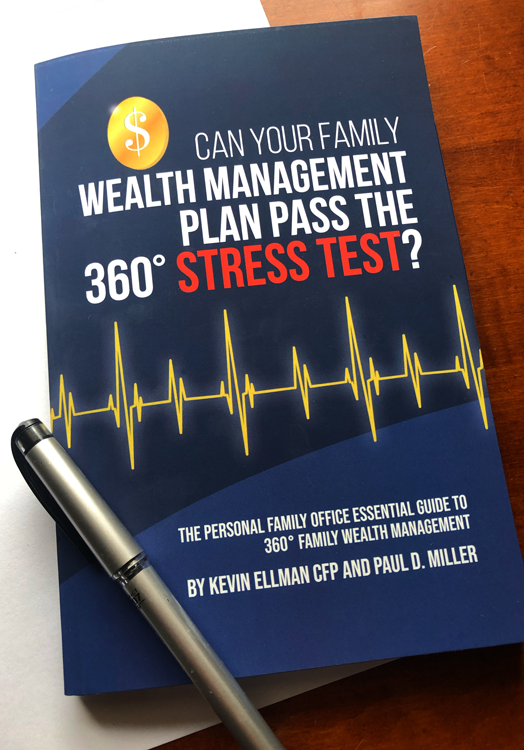 Take the 360° Stress Test and receive a free copy of our latest book, "Can Your Family Wealth Management Plan Pass the 360° Stress Test?" by Kevin Ellman, CFP and CEO and Paul D Miller, President of Wealth Preservation Solutions, LLC.
Have questions? We would be happy to discuss our 360° Stress Test process with you. Feel free to contact Kevin Ellman CFP at (201) 632-2022 or kellman@wpsllc.net.