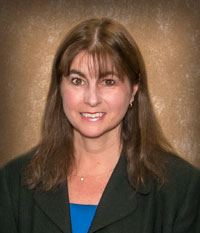 Director of Financial Planning
Wealth Preservation Solutions, LLC
(201) 632-2028
sjforman@wpsllc.net
Sue is the Director of Financial Planning for Wealth Preservation Solutions. Her background includes over 20 years experience working with financial planners, clients and advisors in the areas of Estate Planning, Business Succession Planning, and Income Tax and Cash Flow analysis.
Sue's tax knowledge provides unique insight into coordinating strategies for business and personal financial objectives. She conducts data and document analysis and assists in the designing of cases. She also provides valuable client reports illustrating the impact of various recommendations via the firm's proprietary financial models. Sue's technical knowledge also positions her perfectly for working with client advisors, such as attorneys and accountants, to help coordinate the implementation of a client's planning recommendations.
Sue received a B.S. in Economics from Rutgers University and her M.S in Taxation from Fairleigh Dickinson University. Sue is also a Certified Financial Planner and holds a NASD Series 7 License.